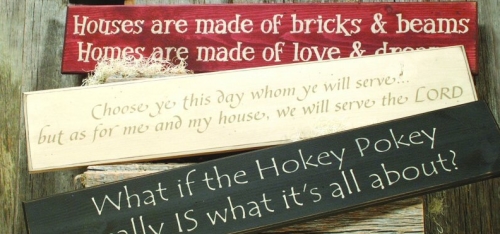 Kids' rooms are a fanatic way to express your child's sense of style, personality, and of course likes. We have been diligently bringing on new suppliers for our home and kids stores to help ensure that we have the range of selection to ensure that you need go nowhere else to find what makes your child's space uniquely his or hers.
One of our favorite products and website features is our custom board builder, you can input a custom saying or select from one of our many catalog sayings. Want a board that says Mommy Knows Best? You can get it in over 30 colors, with or without glitter and in 6 different sizes – awesome! My personal favorite "Everyone can't be princesses, someone has to sit on the curb and clap as I go by" – it makes me giggle!
Not just for kid's rooms – for home too!